We are pleased to announce the release of our new comprehensive user manual. The twenty-eight page guide covers the key mid-range separator units in the SEPURA™ series (SEP 120/360/900 ST) detailing assembly and filter media installation in a user-friendly format, with illustrated step-by-step instructions.
The new compact booklets are multilingual (English, French, German, Italian, Chinese, Russian, Portuguese and Spanish) and will be shipped with the product so that, no matter which part of the globe our units are heading to, customers and distributors will have clear instructions and advice that will make the SEPURA units even easier to install and understand.
Managing Director Richard Potts says: "This manual reinforces our commitment to supporting our customers and is another move forward in our drive to make SEPURA separators not just a superior range of products but one that offers maximum efficiency by making set-up, operation, and servicing as efficient and straight forward as possible."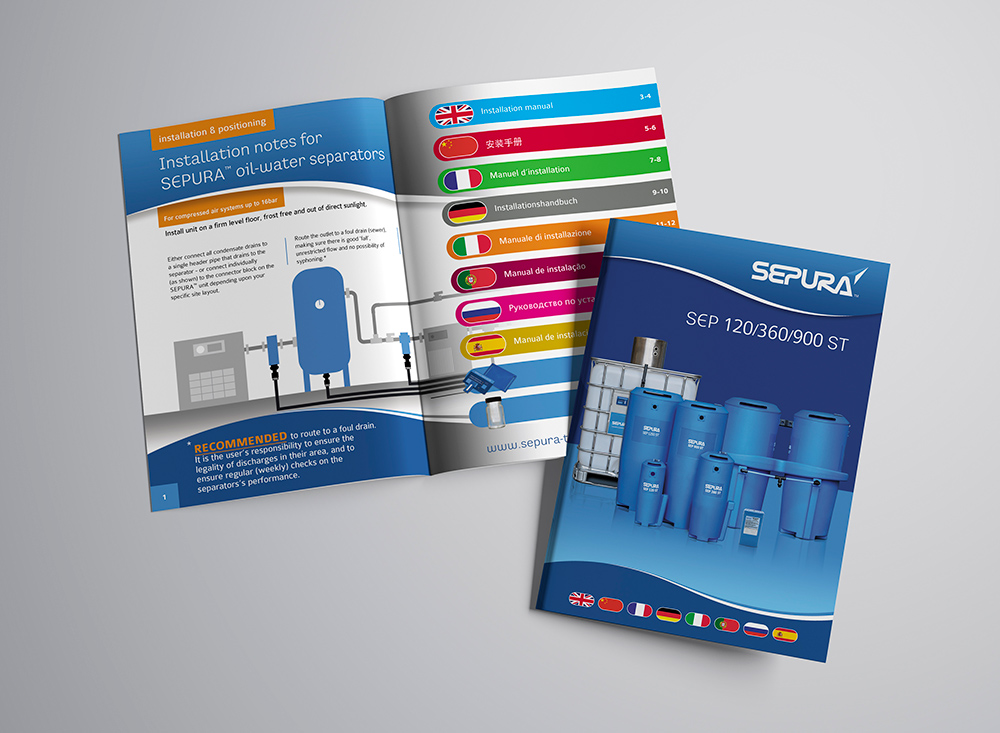 Contact us

for information

...