Bowman Stor is proud to have achieved certification for the ISO 14001 environmental management standard for the design, manufacture and supply of filters and filtration equipment.
The accreditation is an important milestone for the company behind the groundbreaking SEPURA™ range of compressed air condensate filters. Bowman's tireless development work in the field of oil/water separation has made a vast contribution to the endeavour for a cleaner environment for many years.
SEPURA units utilise a patented, filtration media known as SILEXA™. Produced from recycled glass, the unique filtration product - developed in Bowman's own laboratories and only found in genuine SEPURA equipment - is able to yield oil/water output levels of lower than 10ppm.
Managing Director Richard Potts believes that the new accreditation is a testament to Bowman's commitment to creating a greener future 'Helping industry comply with its environmental targets has always been at the core of our operation and we are always striving to evolve our products and find better, more efficient manufacturing solutions. Now, with the 14001 standard, we can also show that our own organisation meets the most stringent standards across every aspect of the production process.'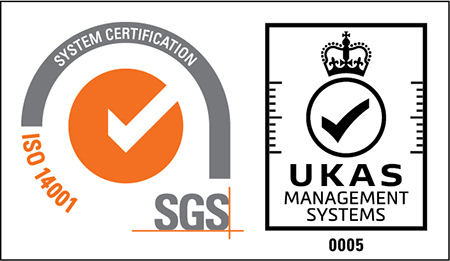 Contact us

for information

...