Leading global filtration specialist Bowman Stor has welcomed Nikolas Luketic as its new Business Development Manager.
A multi-lingual sales and marketing professional, Nikolas has a wealth of experience in sales and business generation roles for major national and international organisations.
With a demonstrable track record of business growth in the UK , Europe, the Middle East and African regions, his expertise has helped develop key accounts in sectors such as the engineering, power, water, oil & gas, and chemical industries as well as the industrial pump and air compressor market. His long list of achievements includes introducing new products into the power generation market, increasing the presence of international brands and securing prestigious contracts in a range of industries. He has worked with some of the world's leading brands in the fields of engineering equipment, water treatment and air compressors to name but a few.
Nikolas is looking forward to helping Bowman in their next stage of development and will be striving to build upon the success of their unique SEPURA™ series of oil/water separation units.
Bowman Stor's owner and Managing Director, Richard Potts said: "We are delighted that Nikolas has joined the Bowman team - he has a vast knowledge of the air compressor industry and will play a key part in our ongoing growth strategy".
For further information on Bowman and their products please visit:
https://www.bowmanstor.com/
https://sepura-technologies.com/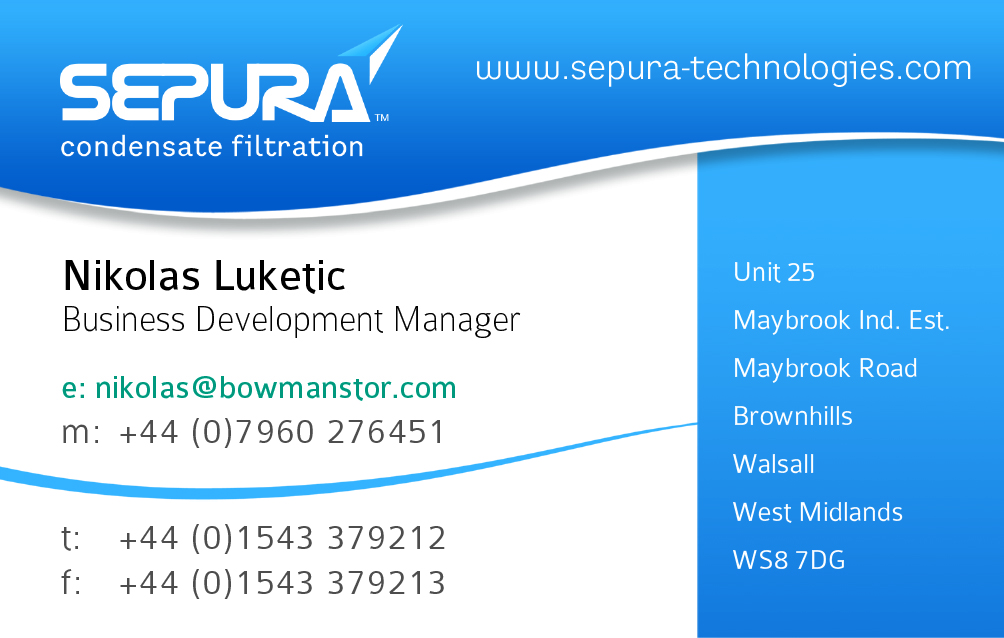 Contact us

for information

...